Irit Sorokin Designs Blog
Learn more about the gems and stones that I work with, see behind the scenes in my studio, and catch up on jewlery trends and care tips.
Shop Recently Added Jewelry

I'm always hard at work behind the scenes creating and adding new inventory to the online store.
Sign up for Exclusive Deals
Join my email list and get access to exclusive deals, updates for holiday gift ideas and promotions.

Sign up for the VIP list!
The Earring Collection
The Irit Sorokin Designs earring collection: bold, timeless, contemporary.
Shop all Earrings
One of a kind, one of a few
Designer Irit Sorokin begins the design process by juxtaposing semi-precious stones, pendants, metals and findings. The result is a unique, one-of-a-kind piece that is both contemporary and timeless.
Shop now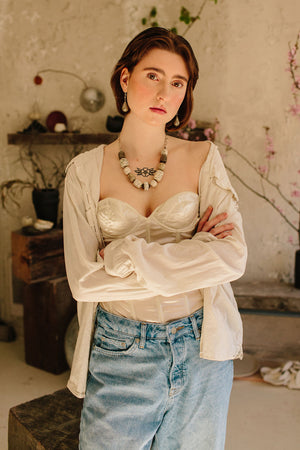 Jewelry for the contemporary woman
Each piece by Irit Sorokin Designs is uniquely handcrafted through an intuitive process. With each creation, a balance of elegance, adventure and edge evolves, reflective of Irit Sorokin's refined and unique character and perspective.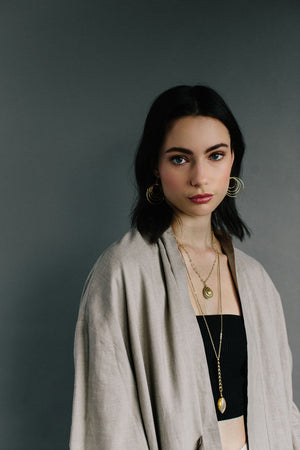 Globally inspired, locally handcrafted, thoughtfully curated.
Taking inspiration from global fashion, art, architecture, history and design, Irit Sorokin's designs are created with the finest gemstones and materials. Each individual piece is specially handcrafted in Vancouver, and never mass-produced.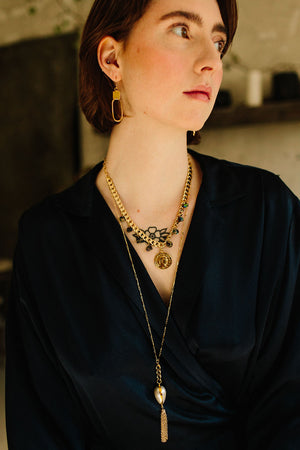 Market Collection
Shop " The Market Collection." for beautiful pieces that are more price accessible, priced between $30.00 - $95.00. Check back often. Follow my Instagram for updates.
Shop all Market Collection
Follow @iritsorokin on Instagram
Get 15% off your next order of jewelry from Irit Sorokin Designs
Sign up for the Irit Sorkin Designs Email List and you'll immediately receive a discount code for 15% OFF
Sign up now!